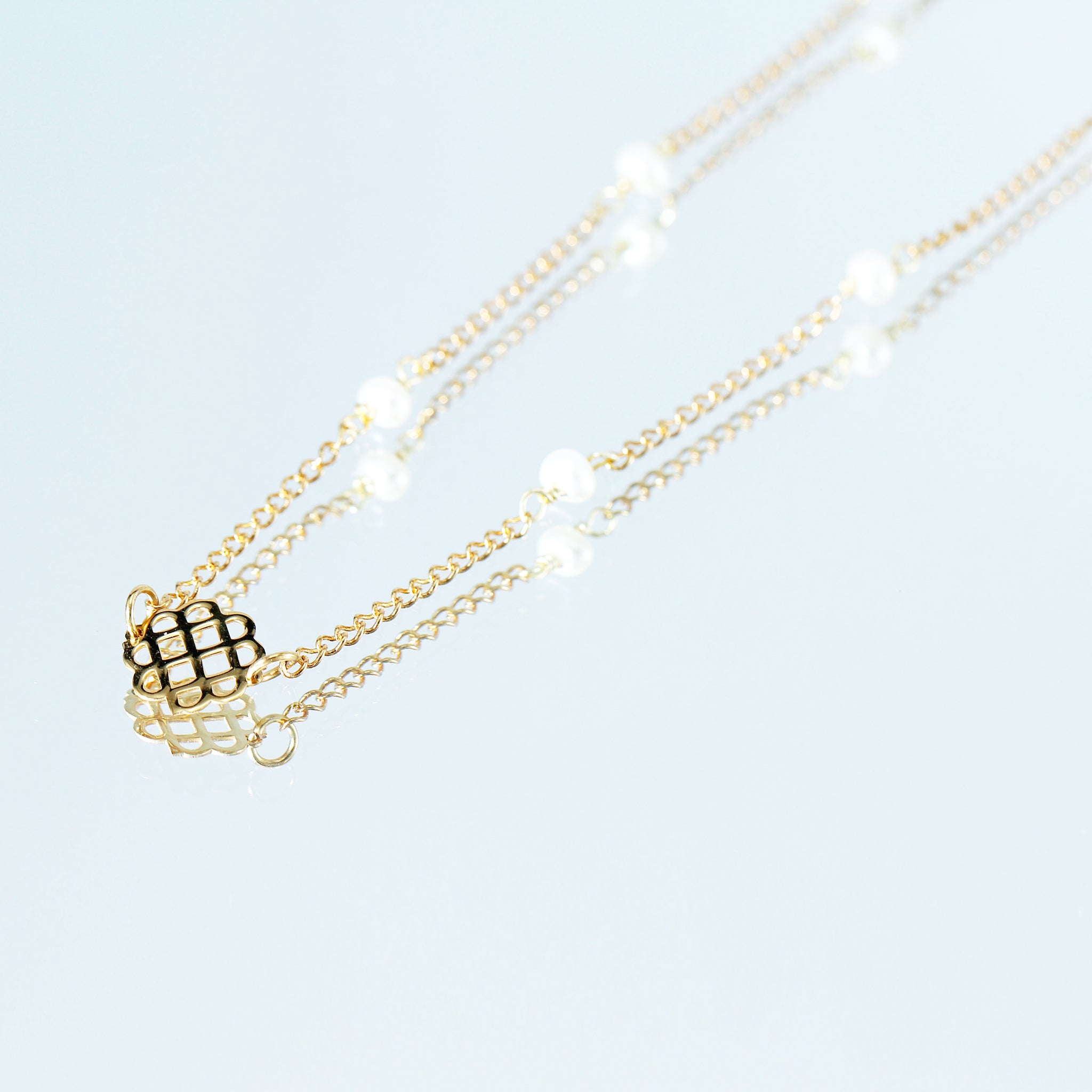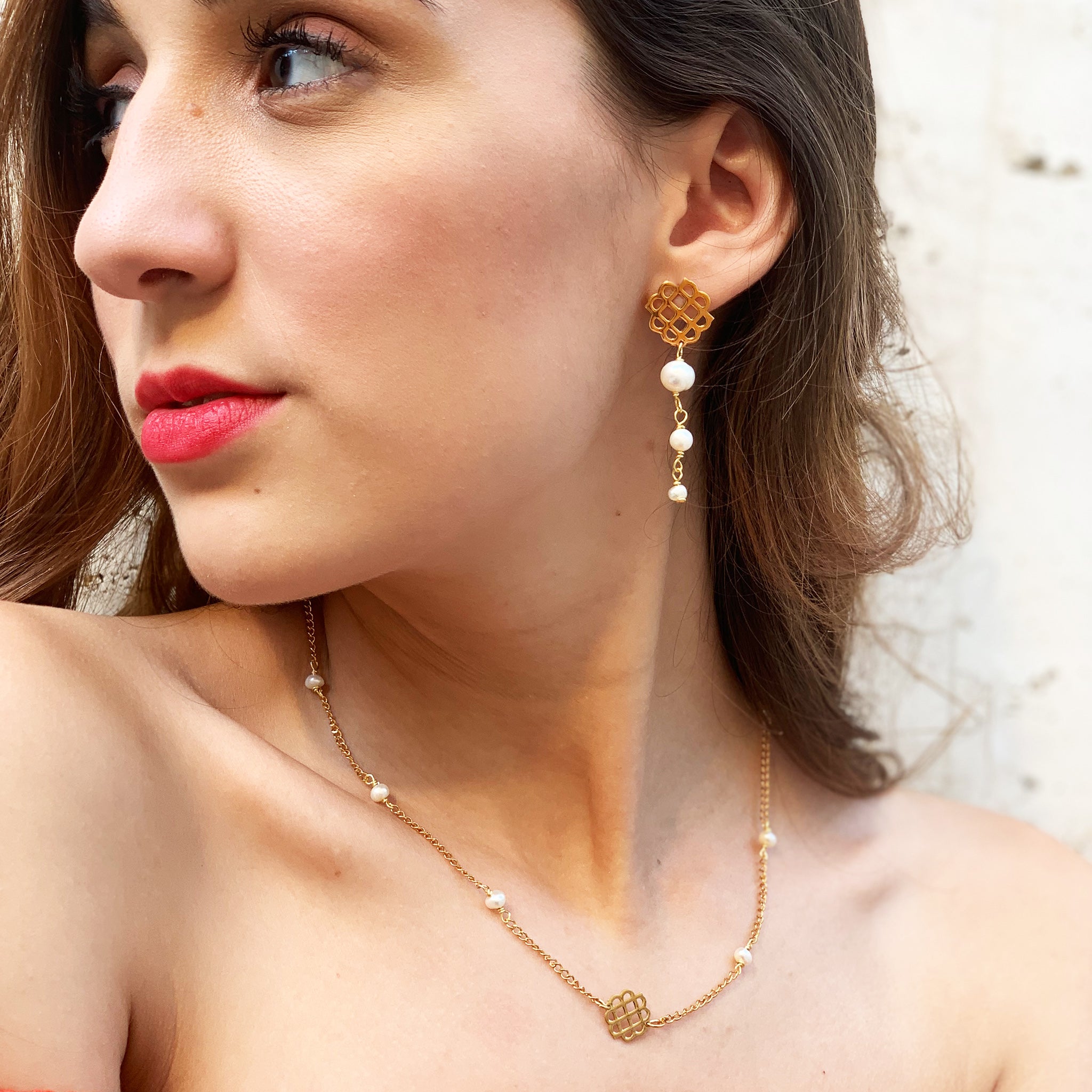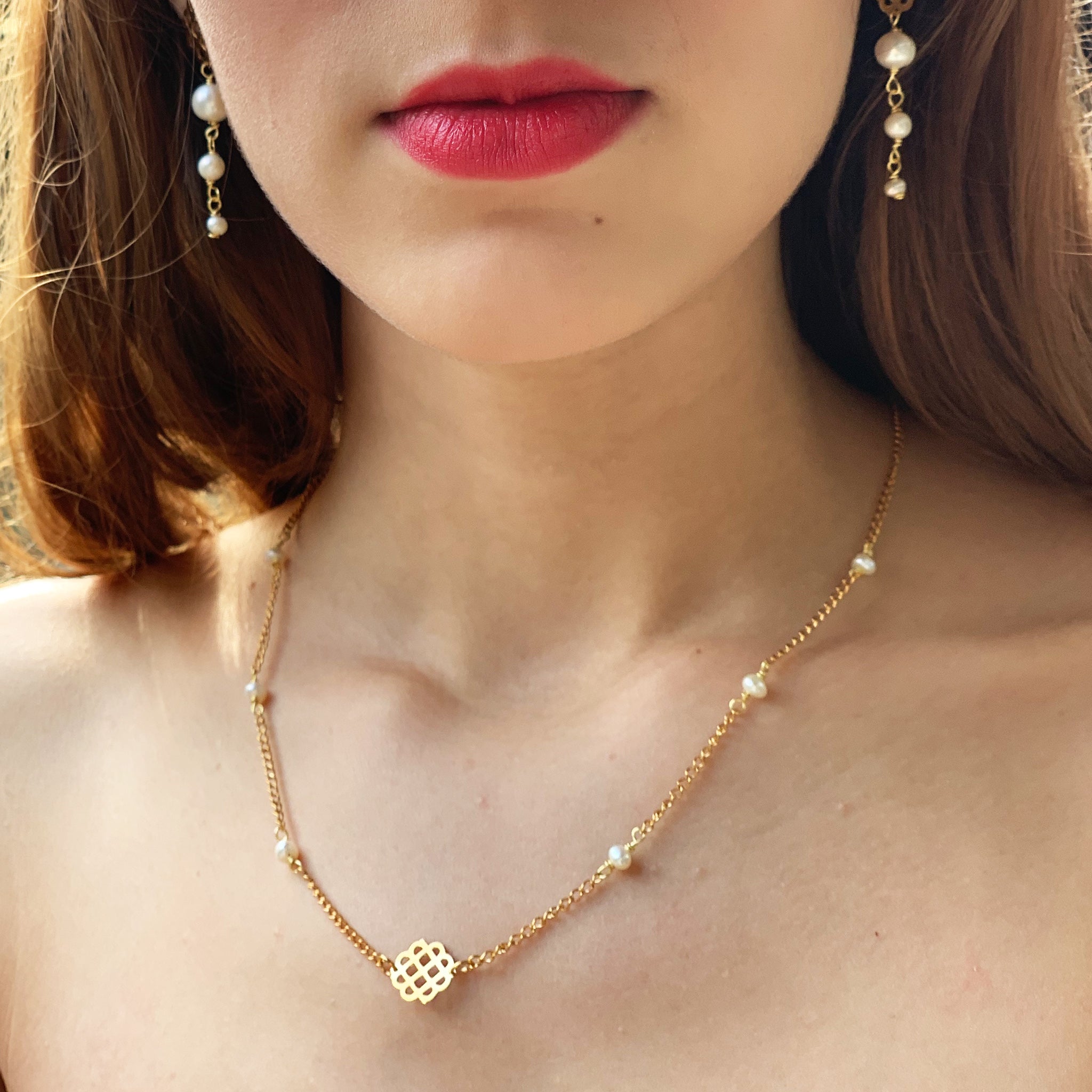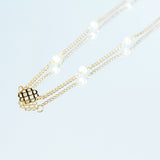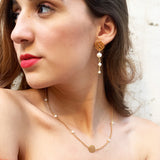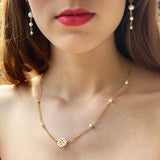 Millié Six Choker Necklace
Special collection for our 6th anniversary.
The number six is perfectly symmetrical, balanced and harmonious; it is associated with love, family and home life. It is also a symbol of the goddess Venus who represents beauty, charisma and grace.
38 cm + 5 extensible choker necklace in 18k gold plate with 6 cultured pearls.
Made in Mexico with love.
Millié Six Choker Necklace